Our company operates in the freight transport market from early 1997.
The main activity of the company is relocation and cargo transportation. We always do our best to offer competitive prices. Our qualified employees are not just drivers and loaders, they are genuine experts in their field. We do not know that such terms as "delay", "inconvenient parking" and other "force majeure" exist, as transportation is carried out strictly within the time frames stipulated with the customer without the slightest delay. That is why customers so highly appreciate our work and at the occurrence of new cargo transportation tasks appeal to us again.
The secret of our success is simple: we always perform our work in time, we are attentive to our clients and their property, we are exigent to our employees.
SIA "CargoRiga"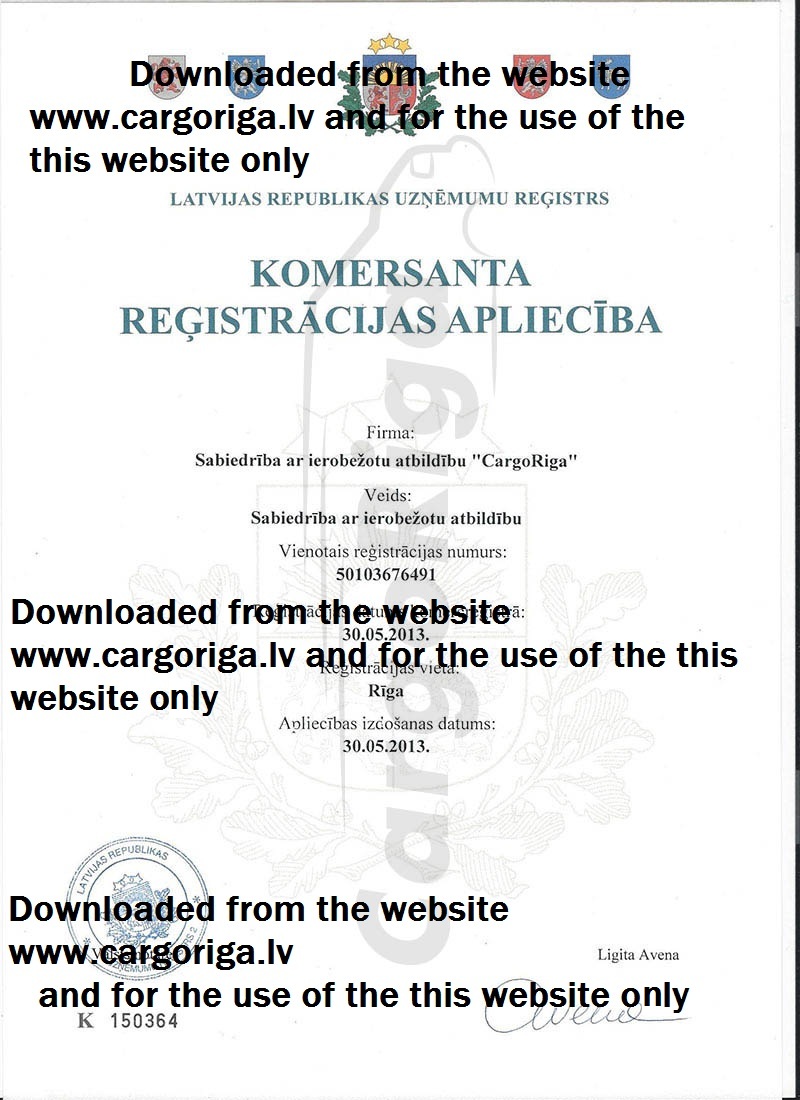 Registration certificate
License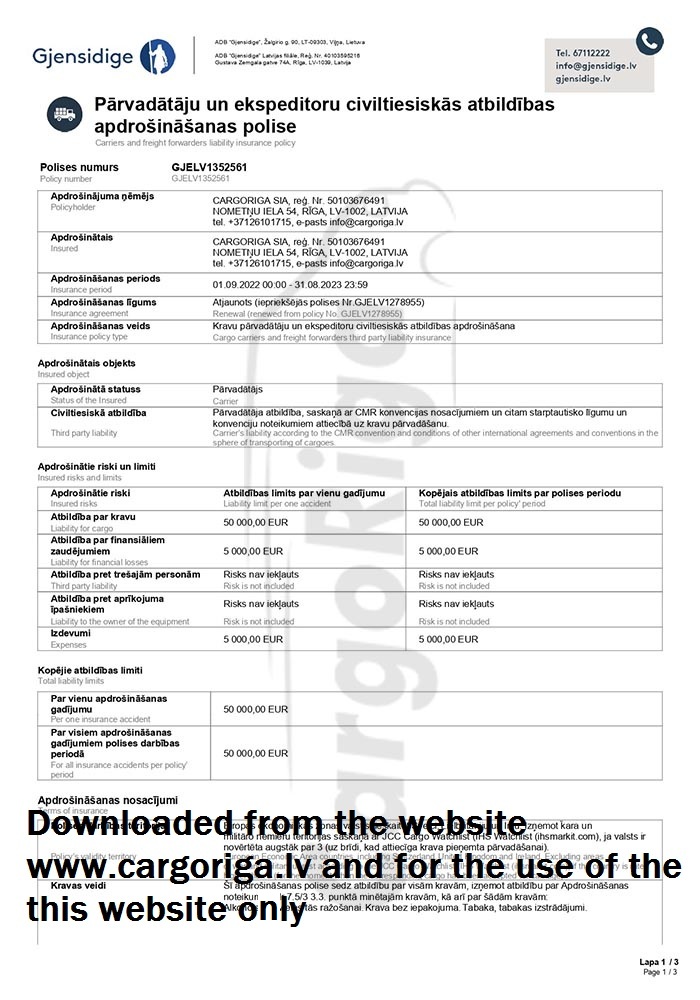 Insurance